This is the biggest problem with Nintendo hardware in my opinion, ie a few shortcomings in the software itself. It's painfully oversimplified and I fully understand that, but since we have YouTube, Spotify could also appear in the background. I suspect that would be problematic though, as we use YouTube the same way we use a regular app, so launching it requires closing the previously launched game. Another big issue is the speed and operation of the Nintendo Store, which can load new products or maps for a long time. Buying anything means waiting for the next screen to play, then another, then another. It's a bit tiring in the long run, especially after switching from the PS5, where everything flashes like gold. Even the eShop tends to crash, and viewing content while constantly reloading is not very comfortable. It lacks a lot of improvements in this aspect.
I would also like a few more multiplayer games. There are, of course, titles from third-party developers, there's also the mega-playable Splatoon 2, three are also on the horizon, and Mario Strikes: Battle League is also coming. And there's the previously mentioned Nintendo Switch Sports. I can also play FIFE 22 online and do pretty well, but it's far from the big console version, although the gameplay itself would still be survivable. If it wasn't for those nasty graphics. This is another element I miss – some Switch in the PRO version, preferably with 4K resolution support. If you just add higher resolution with anti-aliasing to some games, that would be perfect. However, I expect Nintendo, despite rumors and speculation, to postpone the preparation of a more powerful Switch, and in 2-3 years we will see a natural successor. After all, in 2024, 7 years will have passed since the launch of the basic console edition. I wonder what Nintendo will offer in the next generation, but even "Switch 2" would be enough for me, much more powerful, more polished and without joy-cone drifts.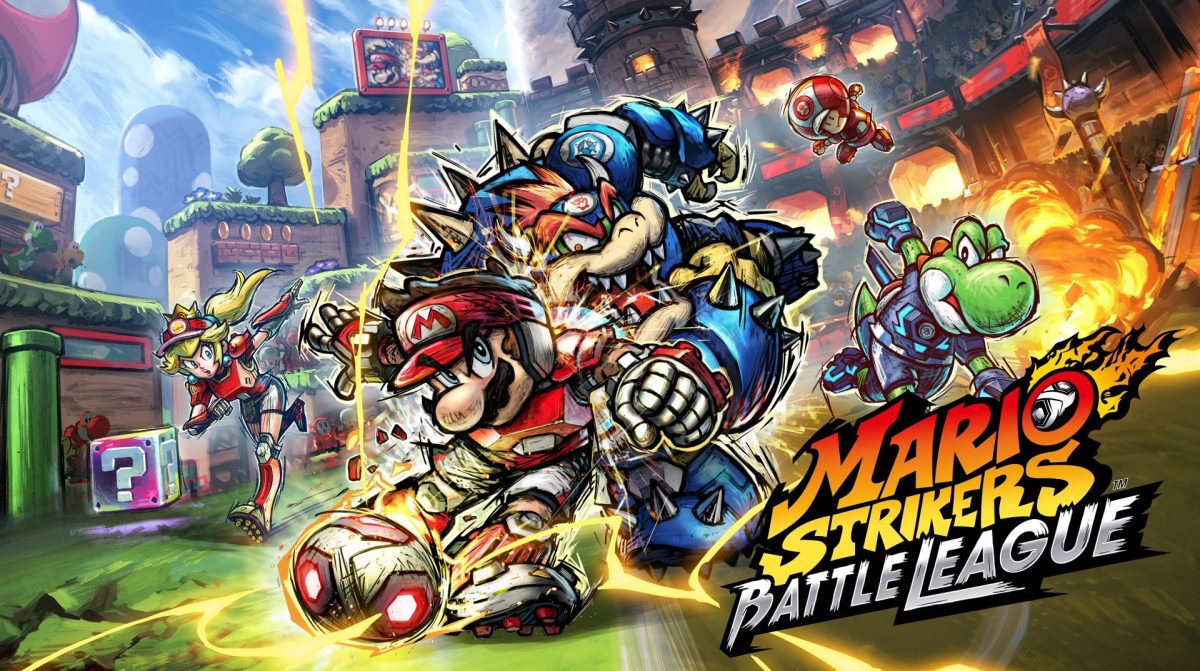 Is there anything else? I look at my console and try to find bigger gaps. In the "normal" Switch, the footrest was practically useless, but the OLED version introduces a solid support that does its job perfectly. The speakers have also been improved and the OLED edition's battery lasts up to two hours longer than its predecessor. I would just like even more production from "third party" developers, because I miss GTA V, for example, but I still consider the appearance of the GTA trilogy on Switch as a great success from Rockstar and a big change in the Nintendo universe. approach. Dying Light 2 is coming, although it's shot in the cloud, but it's not that bad. I played Guardians of the Galaxy well. Only here is the OLED edition needed again, as it has a docking station that can be connected to the internet with a cable, which greatly improves the playback experience of these editions. After Wi-Fi, there are some drops in image sharpness, frame rate and slight cropping.
I don't miss anything else and I have to admit that in many ways the Switch lives up to my expectations. However, I would like to know if there is something missing for you in this console. Is it software or maybe weaker support from major vendors? Or maybe there is something else you would like to add after years of use? Of course, I invite you to the comments section. Rest during the picnic! Speak soon!